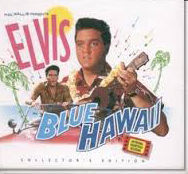 This cultivar by Olga Petryszyn of Indiana is a hybrid of an unnamed seedling (H. 'Bengee' × H. 'Sagae') x H. 'Tokudama Aureonebulosa' which was registered in 1999. It is a large size, upright plant that grows to 32 inches in height and a width of nearly 7 feet. The leaves have very thick substance, are somewhat cupped and moderately corrugated. It bears very pale purple flowers in July followed by viable seeds.
According to The Hostapedia by Mark Zilis (2009), "...ranks near, if not at, the top of blue-leaved cultivars for its intensity of color. Added to that is an impressive mound structure and thick foliar substance, making this an outstanding plant for any shade garden."

From the Field Guide to Hostas by Mark Zilis (2014), "...should be included in every breeding program, especially when large, blue hostas are the goal."
The New Encyclopedia of Hostas by Diana Grenfell (2009) states: "A superb specimen or border plant. From the breeder's program designed to raise hostas with leaves which hold their blue color throughout the summer."